University: VCU
Department: Graphic Design
Year: 2013
Class: Senior Studio
Student: David Jones
Project: Senior Show poster
18″x24″
digital print
Following the concept and art direction of David Jones, each student in the class generated numerous doodles which were used in David's design. The design concept paid tribute to each student through their doodles while presenting the work as a collective whole.
Additionally, the gallery show featured hundreds of pen & ink doodles on paper cascading from the atrium to give a snow affect for the December opening.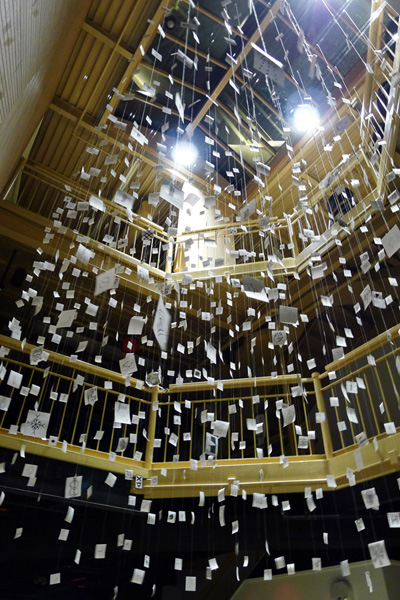 ---